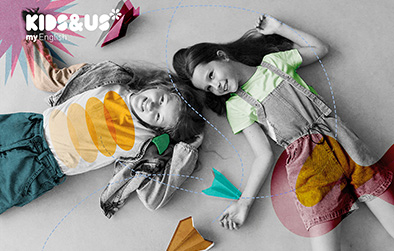 SUMMER FUN

SUMMER 2022
The Summer Fun day camps are the result of the ongoing efforts made by the Kids&Us Pedagogical Department to provide a unique summer learning and recreational activity for children aged between 3 and 12.
The main aim of the Summer Fun camps is for the students to return home every day with the feeling of having enjoyed a fun-packed and different day, without realising that, in turn, they've been learning English. Kids&Us has 15 years' experience teaching English to young children.
What are they?
The Summer Fun day camps are designed for children aged 3 to 12, Kids&Us students or otherwise. The goal of the camps is to make each day an unforgettable experience, for our students to return home after enjoying a fun-packed and different day in which English plays a leading role. At the Summer Fun we organise recreational, experiential and enriching activities in which the working language is English.
What are they like?
Each week the Kids&Us team accompanies your children on the different adventures we propose. Our aims are to get the children interested in the activities we conduct and ensure that they fully identify with the characters and the stories we tell them, in such a way that they internalise and consolidate the structures and vocabulary naturally, without being aware that they are doing so. It sounds like magic, right?
How do we do it?
Our team is made up of dynamic young people motivated by their work, with experience in the Kids&Us methodology and a distinct teaching vocation. These differential features guarantee that all the children who come to our camps receive personalised and friendly treatment, enabling them to take part actively and improve their level of English in a recreational and innovative way.
Visit the Kids&Us schools